GOOGLE PHOTOSHOOT
"The LGBTQ+ community greeted me at the door and that door has continued to be open no matter where on this Earth I find myself. It is nature's way of raising generation after generation to inherit the Earth and no matter where I go and what I feel unsure of it rings true."
"I found myself awed and inspired and frankly curious with trans people's convictions to overcome judgement, prejudice and physical pain in order to reach and live their truth. At a time when anxiety and hate seem to be peaking, the love and perspective that defined our day together fills me with hope and happiness for all our tomorrows."
"I think the person I connected with the most during the photoshoot was Portia. I was able to open up to her about my family and how they haven't been the most supportive of my transition. she told me about the importance of chosen family, and how there are plenty of elders in the LGBTQ+ community who would love to have me as a daughter. It made my heart melt to hear that and to know that she's there for me! I've already seen her twice after the shoot and I look forward to spending more time with her."
"No one should ever have to hide part of themselves. a work environment especially should be a place where you are celebrated for what you bring to that table, wholly."
"I'd tell my 12 year old self that we're going go through a lot more rough patches, but not to worry because we grow to be an amazing, loving, and compassionate person because of it. Start seeing a therapist asap!
I was 34 years old when i started actually going to therapy because what i was doing (or not doing) wasn't working. There's so much work that we don't do when it comes to unhealed trauma. big or small! That being said I also like to be as open as possible about my going to therapy and how it has changed the way i interact with the world".
"The fact that Google TRUSTED STEPH TO CHOOSE real LGBQTIA+ people for the shoot and not stereotypically accepted gay people to model for the photos was phenomenal. It's what needs to happen more so THAT everyone can see AN ACCURATE representATION OF OUR community. People with all types of bodies and personalities SHOULD FEEL COMFORTABLE AND fabulous in front of a camera."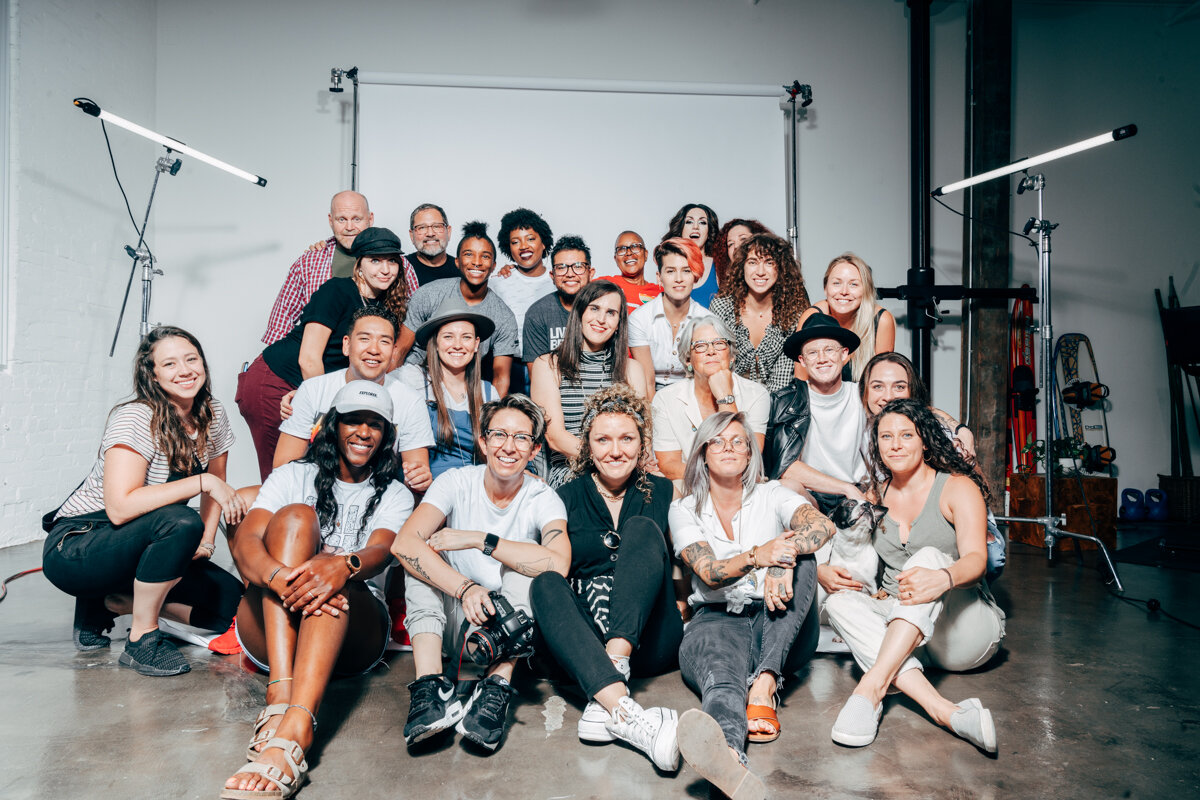 This project started as a means of representation, but ended as so much more. This is a love letter; a message in a bottle sent from us and found by you.
You are not alone. You are seen. You are loved.
"I moved to Dallas, at almost 60. I FELT invisible. So many of the boomers In THE LGBTQ+ community FEEL invisible. We are the first 'out' generation in the world. we've WORKED our entire liVES to get here & now that we're here we GET pushed aside. IT'S EASY TO FEEL LIKE WE don't matter BUT I refuse to accept that. I AM DOING MY PART TO CHANGE THAT WITH THE SILVER PRIDE PROJECT."